Farnborough Aerospace Consortium (FAC) is a not-for-profit trade association acting as a facilitator of business between large global primes and the supply chain and as an enabler of business support to its members and partners. It is one of the largest and most established aerospace and defence associations in the UK, providing support to, and furthering the long-term strategic growth of the sector in the South East.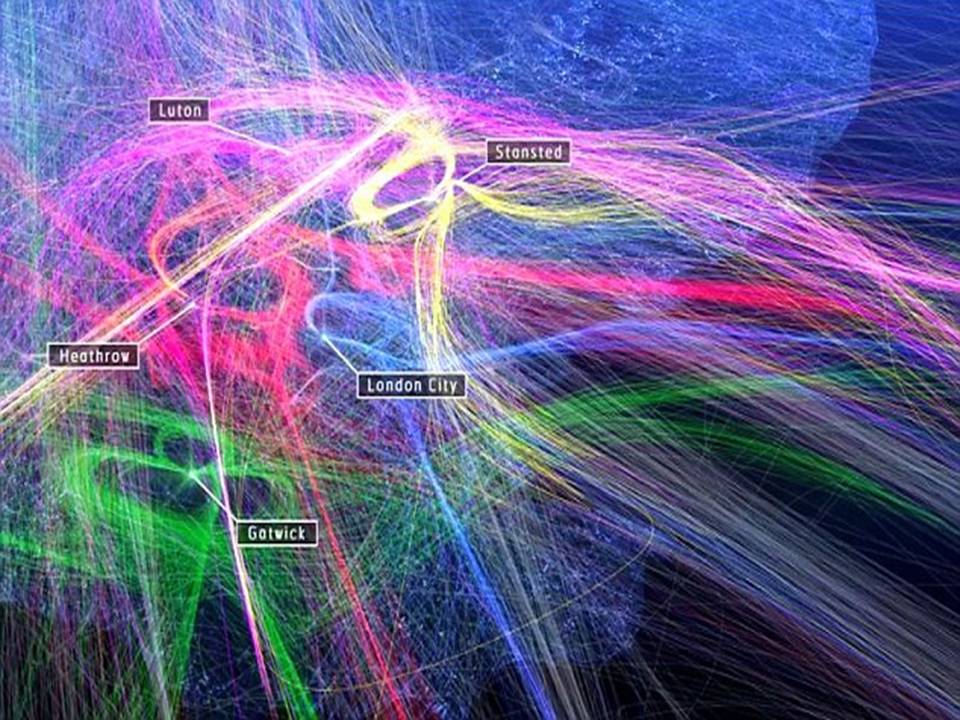 The stunning multi-coloured light show that represents 3,000 planes flying over southern England from five major airports
It looks like the sort of colourful contemporary video art installation you might see at London's Tate Modern gallery.
But in fact this hypnotic film is a visual representation of just 24 hours in the life of five of Britain's busiest airports – with each plane landing, taking off and flying across Southern England shown as a light trail over a night sky as if viewed from a satellite. 
Five different colours – green, red, yellow, purple and blue – are used to show the flights to and from each of the five airports, individually in turn. 
With the Government yet to decide whether to back a third runway at Heathrow – as recommended by Sir Howard Davies's Airports Commission – the numbers are set to grow significantly.
Five different colours – green, red, yellow, purple and blue – are used to show the flights to and from each airport

3,000 planes a day use six runways – two at Heathrow and one each at Gatwick, London City, Luton and Stansted

The stunning video, made by Britain's National Air Traffic Services, shows how complex the airspace truly is
for animation
Picture courtesy of NATS
 New Tender Opportunity


Paris Air Show Update

Find out more about NATEP